SERVICES
Hill Environmental Ltd. provides Qualified Environmental Professional (QEP) services including audits and reviews to landowners, contractors and developers, in addition to municipal, provincial and federal government. We are able to balance the needs of landowners (and developers) while practicing sound environmental management.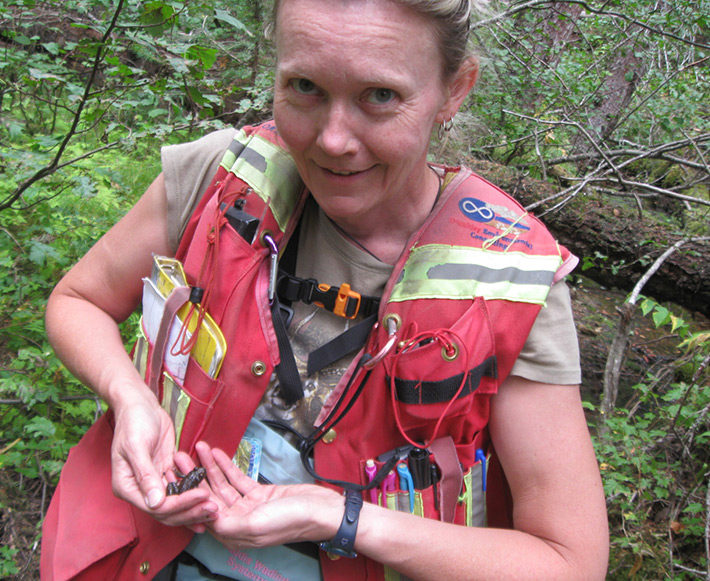 Michele Hill, F.W., F.W.T., B.Sc., RPBio
ABOUT OUR FOUNDER
Michele is the founder of the company and is the Senior Environmental Scientist and Fisheries biologist. Michele's specialty is aquatic habitats, specifically streams and lakes. She has been a Registered Professional Biologist with the College of Applied Biology and the Association of Professional Biologists since 1997. Michele is also a Qualified Environmental Professional (QEP) and is trained in Riparian Areas Regulation Methodology. Her background in fisheries, aquatic habitats, vegetation and wildlife habitats encompasses 30 years of experience.